We brought the Best of Brazil to the Heart of London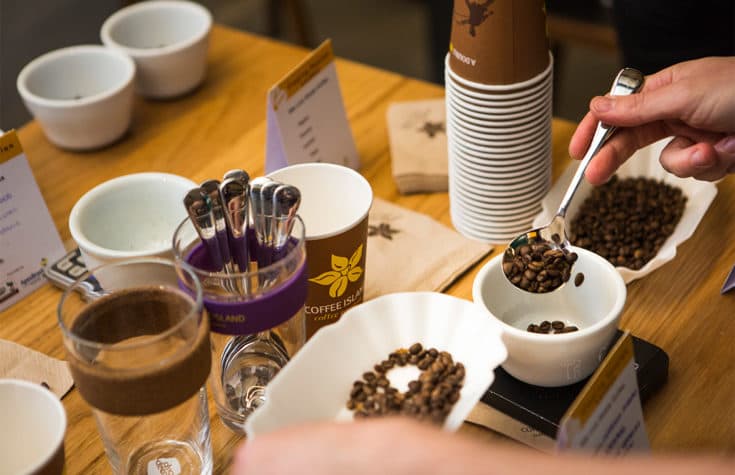 Last week we had the immense pleasure of hosting the Brazilian Specialty Coffee Association (BSCA) at our shop in Leicester Square. At the start of their European Tour, also including Budapest for Europe's Greatest Coffee Event, the BSCA knew that Coffee Island was the perfect location to meet and enjoy this wonderful science!

During the session, BSCA proved why Brazil is not only the world's largest coffee producer but also the most sophisticated. Attendees, introduced by the BSCAs Teresa Costa Castro, included representatives from Capricornio Coffees, Carmocoffees, Fazenda Barinas, Camocim, Fazenda São Lourenço, Grupo Veloso and Luiz Estate Coffee.
The first step was to measure out all the beans in the right quantity to the tasting cups lined up around the table so we knew which cup belonged to which farm! Our noses welcomed us to the wonderful aromas of ground coffee. Then, the coffee is moistened with about 200ml water at 94 oC.

Once the brew settled we quickly navigated the table to break the crust from the top of the cups and make sure each one was correctly brewed…It's almost like a science, as we were expecting thermometers and weighing scales to come out at any time! It's at this point that the taste buds and sense of smell really kicked in as we all knew we were about to experience something special.

The trick to cupping really lies in the strength of the slurp. You can either spit or swallow, so we carried a cup with us to spit into if needed but the majority of us swallowed that good ol joe! So we used a spoon to soup some coffee and then with a quick breath it's a slurp to the back of the throat. The sensation was intense and immediate – sometimes the nutty flavour came first, sometimes it was a bourbon kick (despite being no alcohol the fermentation lends a certain whiskey quality) – others it was a caramel aftertaste or lingering aroma.
After the initial onslaught we began to discuss our favourites and head back for more. One note for etiquette is that between all tastings you must dip your spoon in boiling water to give it a cleanse. Having the farmers on hand it was great to see their reactions to our favourite ones and discuss what makes them so unique.
To finish off, the tasting notes were behind each set of cups so we could have a word with our favourite producers and collect some samples to take away and brew according to our own methods. Some of the beans have yet to be included in the Coffee Island collection so you'll have to watch this space to see if we add them.
A great morning, overall, and we hope it will be the start of many such occasions! Many thanks to the BSCA and their farmers for providing such a wonderful experience.
For more information about the BSCA you can see their website.
YOU MAY ALSO LIKE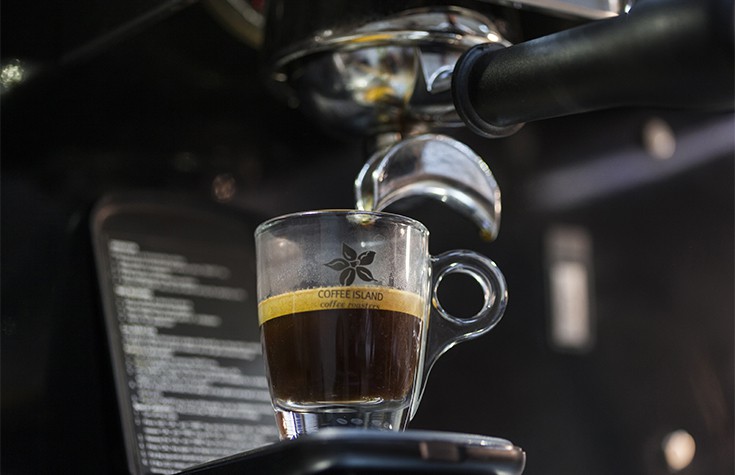 Coffee Island is based on a strong foundation: A passion for coffee.
London Coffee Festival is a celebration of coffee and Coffee Island is thrilled and proud to be part of this event. We are extremely happy to be coffee guests of Nuova Simonelli during the event, on April 8 and 9. Visit London Coffee Festival and enjoy with us a fantastic coffee experience.